Red Mare
Red Wines
The Red Mare Wine Making Philosophy is always choose quality over quantity. We only source grapes from small, quality vineyards from outstanding appellations in Napa Valley. Our winemaking equipment is carefully and purposely designed and selected for the production of our unique high quality wines. In addition to substantial stainless steel tanks, Red Mare employs only French and Hungarian Oak barrels in its winemaking, delivering a crisp white wine.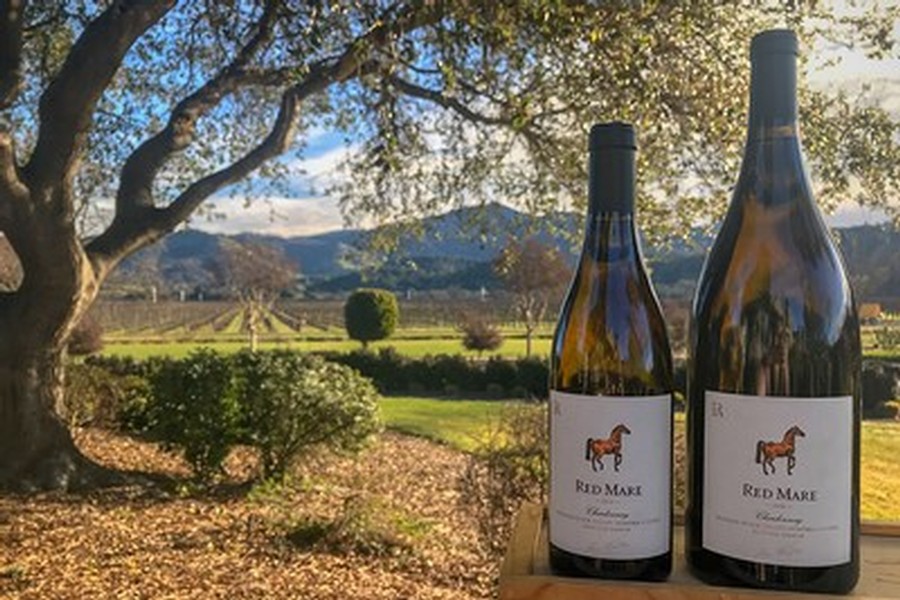 Russian River
Dutton Ranch: Owned and operated by Dutton Ranch, this is a cool area climate near Petaluma. Our Chardonnay comes from dry-farmed vines planted in the early 70s - the age of these plants give a stunning rich mouthfeel to the wine.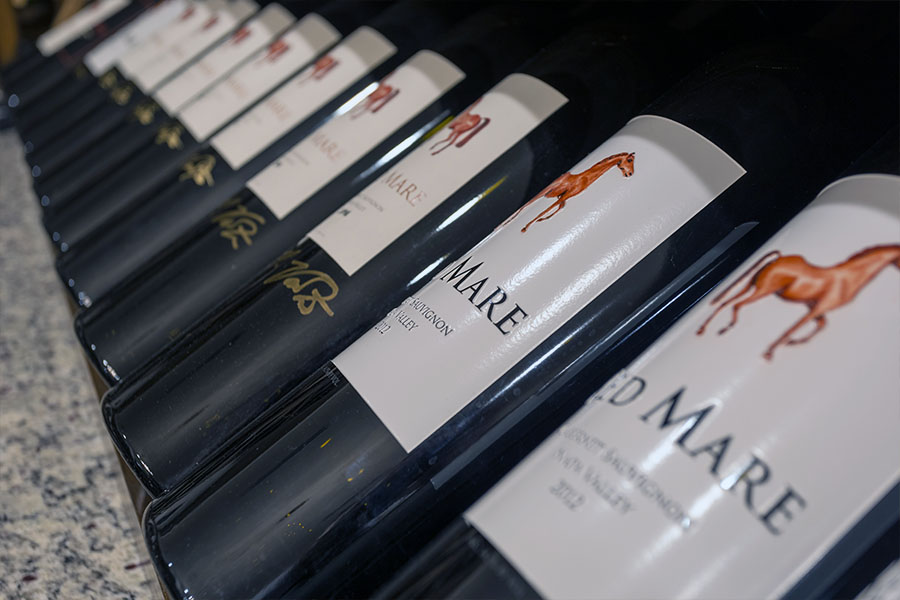 Yountville
Gamble Vineyard: Tom Gamble organically farms the vineyard that produces our Sauvignon Blanc. The rocky soils from the river rock in the vineyard lends a strong sense of place to the fruit and the finished wine. This unique and distinct vineyard that is farmed to the highest standards produces succulent fruit and makes our Sauvignon Blanc a wine not to be missed!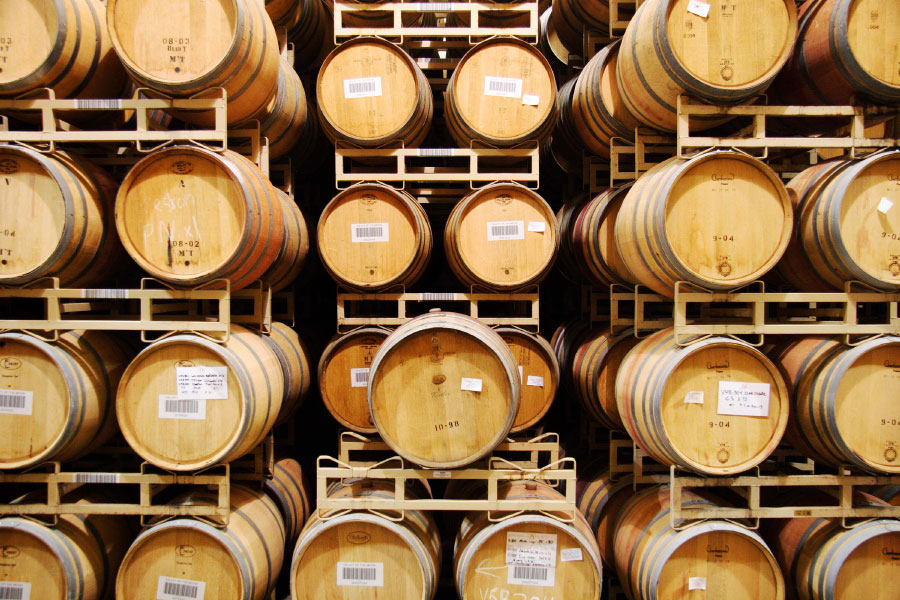 Oakville
We receive stunning Cabernet Sauvignon from a vineyard located in the heart of Oakville right across from Opus One. The vines are immaculately farmed and this fruit adds depth and color to our blend.