July 1, 2020 | Red Mare
A Fabulous New Steakhouse in Flower Mound that carries Red Mare Wines!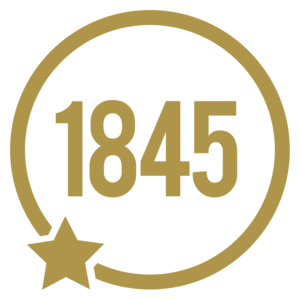 A fabulous new steakhouse in Flower Mound that carries Red Mare Wines.
It's called 1845 Taste Texas and it just opened at The Shops at Lakeside. So, make your reservation for a fabulous dinner while enjoying a glass or bottle of RTed Mare Wines.
The new and elegantly remodeled dining treasure is an authentic Texas restaurant serving steak, seafood, smoked meats, sandwiches, and salads. The owners are Marty Bryan and Alan Mann, both of whom have an amazing array of successful experiences in the restaurant industry.
At the pre-grand opening, we and some of our friends spent most of the evening on the outdoor tree-shaded patio, which, even on a warm evening was remarkably cool and comfortable. Entertainment was provided by Texas native, singer-guitarist Willie Lain, who created the atmosphere indicative of the restaurant's name. By the way, for those who enjoy engaging in some lively Terpsichore, there's a dance floor to accommodate the hoofer in all of us. Suffice to say it was a memorable evening, dining with friends at a local gem that I feel certain will become a top choice on everyone's restaurant reservation list. "The best way to describe our restaurant is in the name," Marty said. "1845 is the year that the Republic of Texas was annexed to the United States of America, becoming the 28th U.S. state. We want our restaurant to embody the flavor of our great state of Texas."
Jim Striegel, Napa Valley vintner and owner of Red Mare Wines, donated a copious quantity of his reds and whites as a perfect complement to the magnificent variety of delectable entrees. It was a culinary experience par excellence!*

Red Mare Wines are available by the glass or bottle.





Click Here To Learn More About Our Allocation Club
*Source Bob Weir/Cross Timbers Gazette