March 20, 2019 |
Red Mare
As a winemaker, we are usually very focused on the vintage at hand. But, sometimes we are sent back into time when a wine which is in the market makes waves or when a consumer emails with a question about an older vintage in their cellar. Earlier this year, I was very pleasantly jolted back to the 2015 vintage when Our Alpha Mare blend received a Double Gold and 95 points from the prestigious American Fine Wine Competition.
It took me back a bit, recalling that vintage and the time we spent making this wine. The vintage was small, owing to a string of dry years as well as cool temperatures during the bloom. The Blossom Creek Vineyard which was where the bulk of this fruit came from showed very well that year. We harvested Cabernet Sauvignon and a bit of Petit Verdot which were co-fermented. This was the first year that I started playing around with barrel fermentation in my wines and I can still recall the fun of trying to figure out how to make that all work at our winery. Getting the barrel heads off, the grapes in and the heads back on has become something I can do without thinking much, but in that first year, it was a new skill being developed and a little daunting. Rolling the barrels in order to encourage extraction was also fun, but at that time, took a lot of space before we invested in barrel rollers.

2015 taught us so much and we are so blessed to be able to do what we do. It is particularly pleasing when others appreciate the wines that we put so much individual thought and effort into.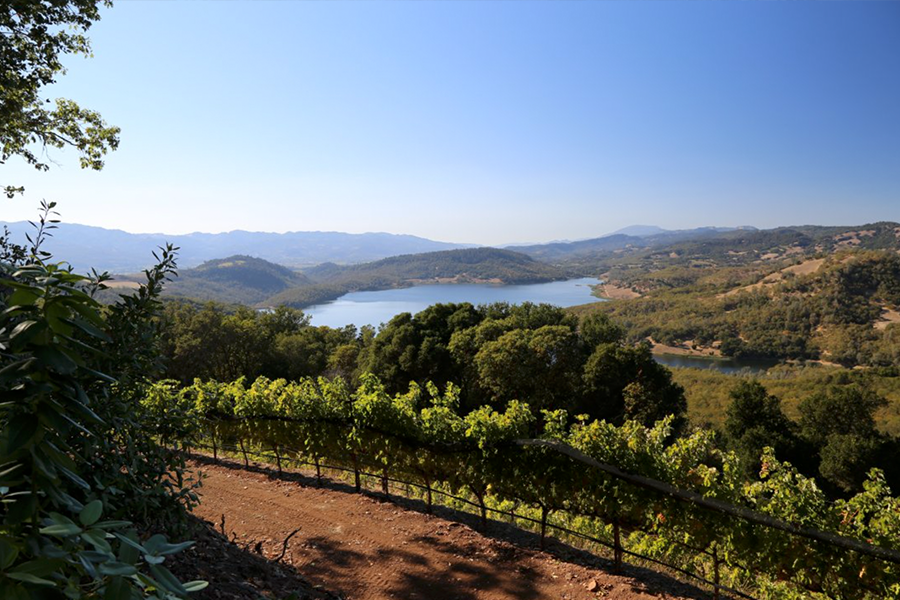 Elegance. Defined. Vintage after Vintage.
Cabernet Sauvignon source for Alpha Mare comes from the famed Prichard Hill area of the Napa Valley. This small amount of mountain fruit is thick and dense, with tiny berries. It provides a strong backbone for Alpha Mare, giving it firm tannins and a depth and minerality that is unique to this location.
Click Here For Your Allocation