June 18, 2020 |
Anne Vawter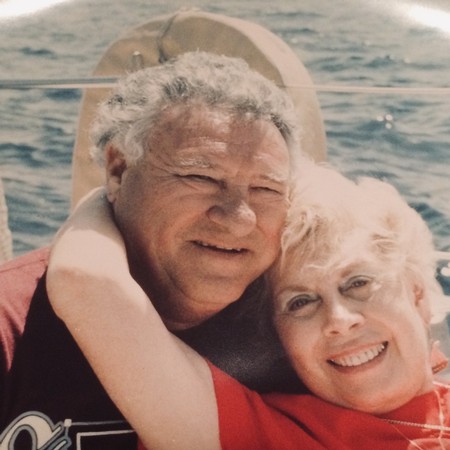 Jim Striegel's Father and Mother

My dad never met a stranger. He was just as comfortable talking to someone for the first time as he was to a family member or close friend. He used his understanding of personality styles to communicate in a way that was always well received. He had an amazing ability to be persuasive when he was sure he had the best path to a goal. He didn't take "no" or "I can't" for an answer. I've patterned myself after my dad and do my best to continue his engaging, out-going demeanor.

My dad shared his love of winemaking with me at an early age. We would drive to St. Louis, Missouri where Dad would physically inspect the grapes from Napa. The process of making wine and enjoying it has always been a labor of love surrounded by family and friends. When I started Red Mare Wines, I wholeheartedly adopted this passion. Today, I raise a glass of our Alpha Mare Red to my dad, Dr. Leon Striegel.

- Jim Striegel, Owner & President

If you want to give the man in your life the cream of the crop, we suggest our Alpha Mare Red. This wine is Anne's carte blanche and represents the best of her craft and experience in winemaking. The Cabernet Sauvignon base for our Alpha Mare Red hails from the Blossom Creek Vineyard in the Calistoga Appellation. With a sloping aspect providing consistent airflow and a slight northern exposure, this site is protected from extreme heat and produces exceptional quality grapes.
Barrel fermentation in small 225L oak barrels results in slower, cooler fermentation. The shape and size of the barrel produce a submerged cap. Gentle and consistent, this method of extraction gives mouth-filling, lush, and juicy tannin structure. The use of native yeast adds to the complexity, and a co-fermentation of Cabernet Sauvignon with Malbec creates a round, vibrant, and pleasing wine with intense color and depth every year.
'
2015 • Red Mare Wines • Napa Valley • Alpha Mare• Red Wine

"Blended of 89% Cabernet Sauvignon and 11% Malbec, the deep garnet-purple colored 2015 Alpha Mare is youthful with black and red currants, underbrush and black pepper notes plus wafts of bay leaves and cedar. Full, muscular, firm and chewy in the mouth, it has appealing freshness and an earthy finish. Give it a couple of years in bottle and drink it over the next 15+ years. 92+ POINTS".

-The Wine Advocate

$168.00/bottle
$151.20/bottle for Triple Crown Club Members


FREE OVERNIGHT SHIPPING

Summer shipping can be expensive! But we have your back! We will pay for the PRIORITY OVERNIGHT SHIPPING when your order of a case (12 bottles) is $499 or more! So, mix and match your favorite bottles, use Promo Code SUMMER, and we will pay the PRIORITY OVERNIGHT shipping!
Click Here To Learn More About Our Allocation Club