February 12, 2020 |
Red Mare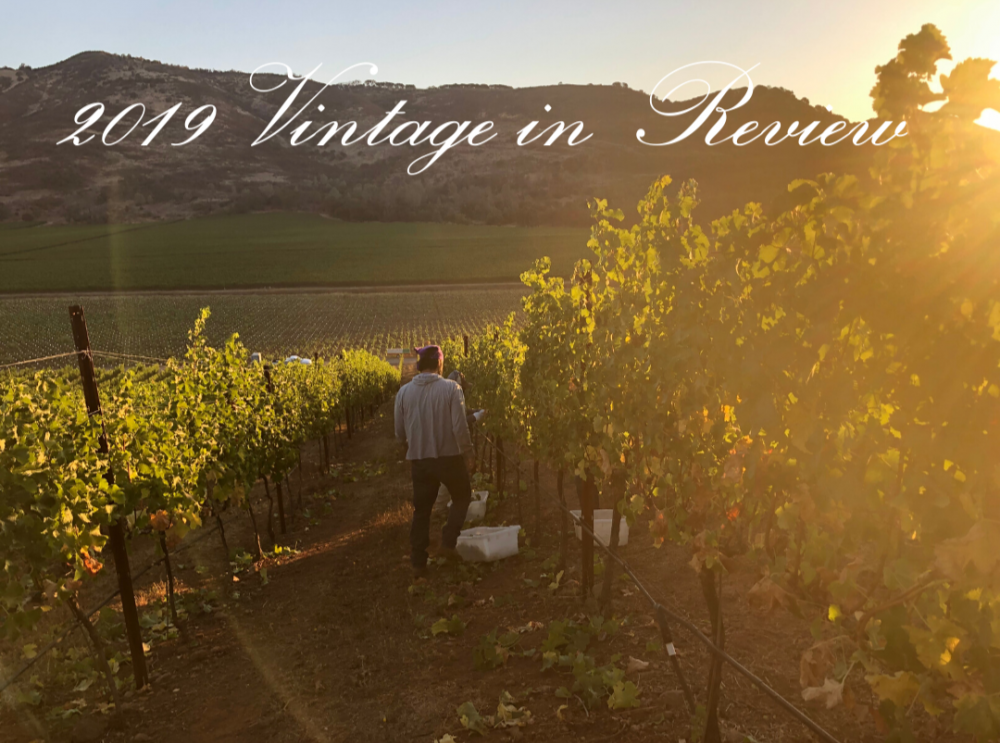 Being allowed to make wine in the Napa Valley is a privilege. It's a blessing actually, and one that we never forget here in the valley. This year I felt that keenly. Spring rains were consistent but not torrential, providing a fully refreshed soil profile when we started the season, which for a winemaker, typically arrives between the last weeks of March and the beginning of April, punctuated by the annual bud break. The dormant vines that have rested and re-charged during the winter start to feel the warmth of the soil; the sap rises and the buds swell. News of bud break spreads through the valley like a fever and the excitement of a new season begins.
Mother Nature was kind to us during bud break and early shoot growth, with mild temperatures and no significant wind events. It was a mail-order spring. May continued with moderate temperatures and our last dribbles of rain. We had one minor heat spike in June, but July and August were mild, with only one day breaking 100 in the middle of August. This consistent pattern of warm days and cool nights allowed for steady ripening of the grapes through veraison, the process by which the grape clusters change color and build sugar levels. With veraison behind us in early August, we slipped into a very lovey September which only broke 90 on 4 occasions. I picked my first whites on September 3rd. With maturing acid numbers and lovely flavor development, I was able to bring the whites in earlier this year, resulting in lower alcohol and beautiful natural balance. Nighttime temperatures began to dip a little into the 30s in October, with patchy morning frosts heralding the beginning of the end of the season. But temperatures remained kind. Daytime temps were lovely in the mid 80's most days, even breaking 90 on October 24th, the day I picked my last Red Mare Cabernet Sauvignon vineyard. It couldn't have been a better season. Making wine and living here truly is a blessing.
With the arrival of November, we saw our daytime temps slip into the 60's and waited in anticipation of the seasonal rains, which we always pray will arrive before the fire season. That was not to be this year, as the Diablo winds and fires roared to life in the north and marched southward. We were fortunate that when the Kincade fire began, all of our wines were safe in the winery, but were very anxious at home as the wall of fire steadily approached and came within 3 miles of our front door. Finally, we with others on the property decided to evacuate, along with 14 horses, three dogs, several barn cats and anything else we could pack into cars and pick-up trucks. With our extended family of people and animals and a few vital belongings, we hunkered down at a horse barn further south in Napa. Cameron slept at the barn at night to make sure the horses were safe. For the rest of November, we prayed for rain and on December 1st, the fire season officially ended with some lovely downpours which, happily, were not overly destructive.
The details of the season are what makes a wine unique. Vintage does matter, even in Napa where we are fortunate to have relatively consistent seasons. As winemakers, being a weather junky is just part of the game. I believe 2019 is going to yield some outstanding wines. In early January I sat down with associate winemaker Jennifer Rue and we tasted through all of our 2019 wines. While some are still in their awkward phase mid or just post malolactic fermentation, they are all showing beautiful expressive characters that reflect the complexity of all that is bountiful and all that is challenging about the Napa Valley. We can't wait to share their reflexion of 2019 with all of you!

If you want to be ensured the opportunity to acquire each unique vintage of Red Mare Wines, we encourage you to join our Allocation Club. We offer a spring and a fall shipment of our newly released or soon to be released wines. Some of the benefits of joining our club are:
10% discount on all wines all year
Complimentary shipping on club orders*
Invitations to club events
Annual Harvest Party in Dallas, TX
Concierge services for your Napa vacation
Special pricing on our wines for your private events