January 14, 2020 |
Red Mare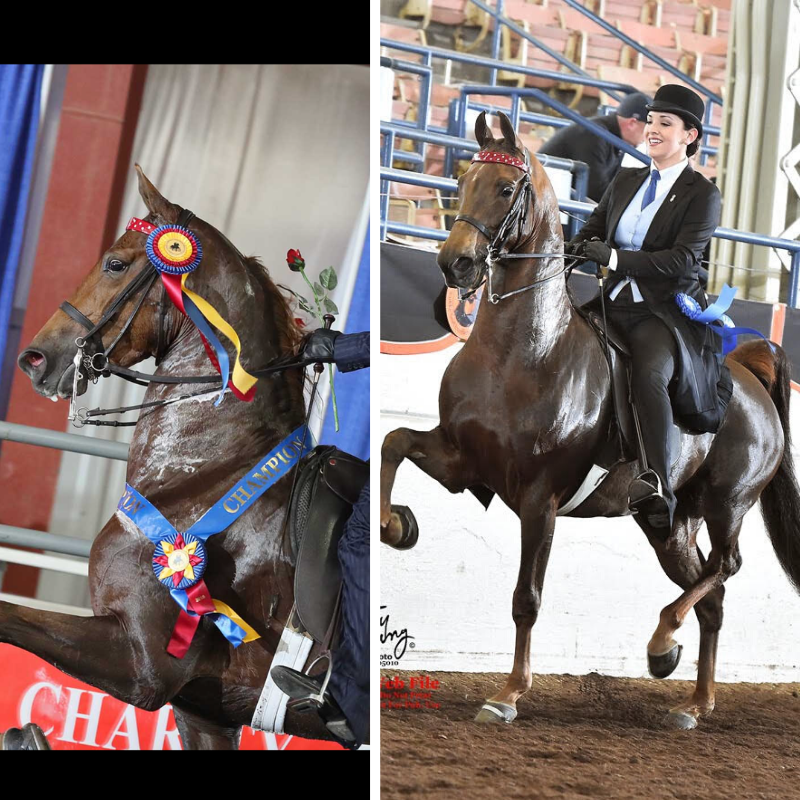 A note from Jessica:
"Thank you so much! I look forward to drinking your fabulous named wine! Since we have many horses (40+ and breeding mares) alpha mare is what I'm most excited for!
We actually got Elle from the Amish. It took three months to rehab her but she won every class in the Midwest area she showed in! This year we are planning on breeding her. Elle is very much a "red Mare" but when she loves you- she would do anything for you!"
From our winemaker, Anne Vawter:
"WOW! As a former competitor, I have an idea of all the work, time, and resources which that photo represents. Beautiful! Thank you so much for sharing your Red Mare with us! They are very special animals. Mine taught me so much and still does. If you ever have any questions about the wines please let me know.
We hope you all enjoy these pics as much as we do and she enjoys Red Mare Wines - Cheers!