August 20, 2019 |
Red Mare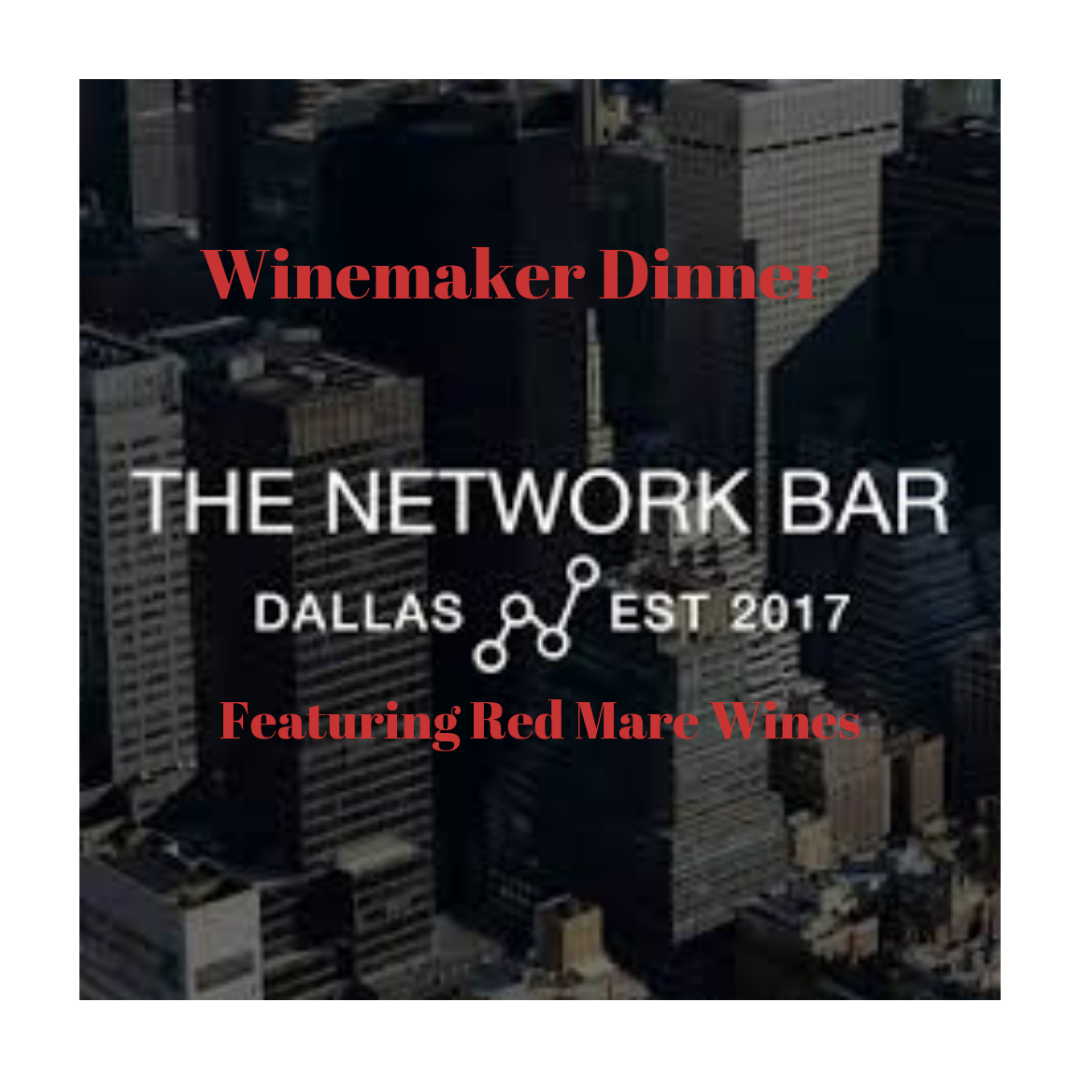 You are invited to an evening of conversation, wine and delicious food with special guest and owner, Jim Striegel on September 12th from 6:30 - 9:30pm.
This is a perfect chance for attendees to discover new favorites and learn what goes into wine making over a fabulous meal. Seating is limited and costs $110 per person which includes a delicious five-course menu with wine pairings. We hope to see you there!
Featured Wines:
1st: Sauvignon Blanc
2nd: Chardonnay
3rd : Alpha Mare White Blend
4th: La Vaquera Blend
5th: Cabernet Sauvignon
6th: Alpha Mare Blend
Menu
PLATEAU À FROMAGE
Roasted Fig/ Whole Goat's Milk Cheese/ Sleeping Beauty/ Giardiniera/ Maple Salami
Red Mare Sauvignon Blanc
CHICKEN MILANESE
Sweet Potato/ Thyme Balsamic/ Heriloom Tomato/ Mesclun Greens
Red Mare Chardonnay
BLACKENED DUCK
Black Bean/ Crispy Portabella/ Basil Gastrique
Alpha Mare White Blend
CRISPY PORK
Backberry/ Corn Succotash/ Herb Goat Cheese
La Vaquera Blend
ADOBO FILET
Cilantro Grits/ Crema/ Mint Chimichurri
Red Mare Cabernet Sauvignon
VANILLA FLAN
Orange/ Raspberry Compote
Alpha Mare Blend
Details
This wine dinner is priced at $110.
Click the link below to purchase tickets:
https://www.eventbrite.com/e/red-mare-wine-dinner-with-owner-jim-striegel-tickets-69774121275