Find the club that is right for you. Members recieve each new vintage upon release. We have two releases a year, one in the spring and one in fall. We will notify you two weeks before a shipment so you can add wines, designate shipping dates or change shipping locations.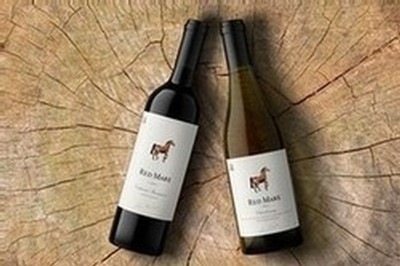 Our Napa Valley Cabernet Sauvignon and our Russian River, Dutton Ranch Charonnday are our two most popular wines. Choose from 3 bottles each, to 12 bottles each below.
• 6 Bottle Club: 3 Cabernet Sauvignon, 3 bottles Chardonnay
• 12 Bottle Club: 6 bottles Cabernet Sauvignon, 6 bottles Chardonnay
• 24 Bottle Club: 12 bottles Cabernet Sauvignon, 12 bottles Chardonnay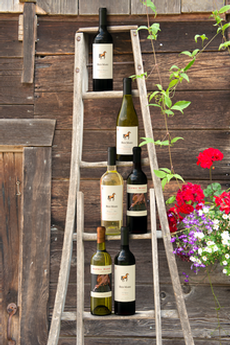 This club provides a sweeping view of the wines we make. It includes our flagship Cabernet Sauvignon and Chardonnay as well as our small production proprietary wines, Alpha Mare Red and Alpha Mare White, our boisterous La Vaquera blend, as well as our refreshing Gamble Vineyard Sauvignon Blanc. Choose between 12 or 24 bottles/year.
• 12 Bottle Club: 2 bottles Cabernet Sauvignon, 2 bottles Chardonnay, 2 bottles Sauvignon Blanc, 2 bottles La Vaquera. 2 bottles Alpha Mare Red, 2 bottles Alpha Mare White
• 24 Bottle Club: 4 bottles Cabernet Sauvignon, 4 bottles Chardonnay, 4 bottles Sauvignon Blanc, 4 bottles La Vaquera. 4 bottles Alpha Mare Red, 4 bottles Alpha Mare White
The Owner's Choice Allocation Club is endlessly adjustable. Just log in and select which wines you'd like to recieve upon release. Total bottle quantities must be 6, 12, 18 or 24.
• Login and select the wines of your choice
* Applies only to club members in 6 bottle clubs or greater
** Applies only to ground shipping
---
Red Mare Wines Disclaimer: By signing up for any Red Mare Wines Club either online or at an event, you acknowledge that you are over 21 years of age and authorize Red Mare Wines to charge your credit card for the Wine Club(s) you have signed up for two weeks prior to shipping.
You are required to submit to us in writing any changes to your billing and/or shipping address, credit card information or decision to cancel your membership. If a Wine Club delivery is made at your address on file with us, you are responsible for payment whether or not you still reside at that address, and whether or not you receive the shipment. The required adult signature makes a delivery to a business address the most expedient.
If your wine has been shipped, the wine cannot be returned to us for any type of refund. Club memberships can be canceled at any time, after the receipt of your first club shipment.