Sourced from the finest vineyards &
Outstanding Appellations
Red Mare Wines sources grapes from several small, quality vineyards from outstanding appellations in Napa Valley.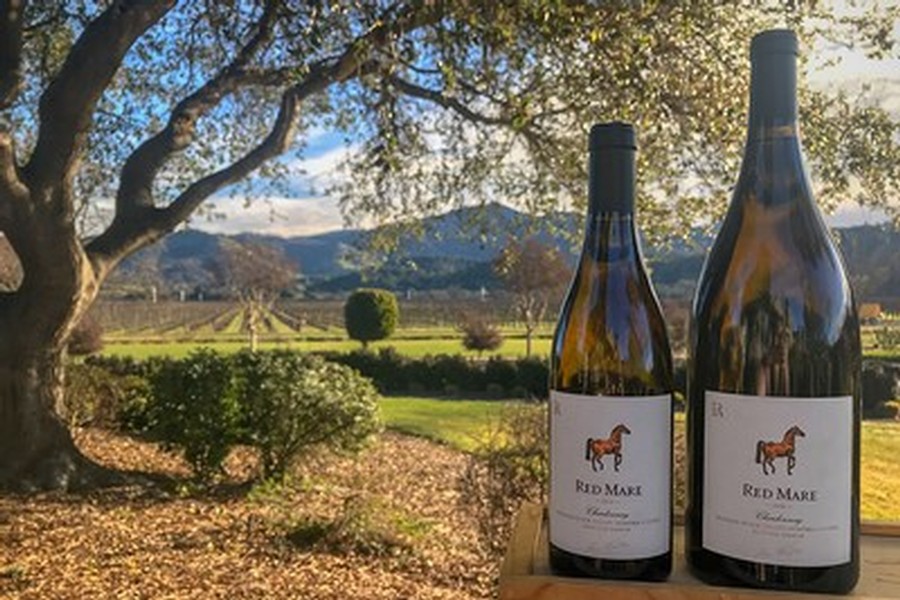 Yountville-

Gamble Vineyard
Tom Gamble organically farms the vineyard that produces our Sauvignon Blanc. The rocky soils from the river rock in the vineyard lends a strong sense of place to the fruit and the finished wine. This unique and distinct vineyard that is farmed to the highest standards produces succulent fruit and makes our Sauvignon Blanc a wine not to be missed!

Russian River - Dutton Ranch
Owned and operated by Dutton Ranch, this is a cool area climate near Petaluma. Our Chardonnay comes from dry-farmed vines planted in the early 70s - the age of these plants give a stunning rich mouthfeel to the wine.

Rutherford -

Alsace Vineyard
Off Skelenger Lane, Red Mare Wines gets a young section of this lovely vineyard from a lesser known clone that produces tiny berries and beautiful cylindrical clusters. The wine from 2011 is going to be an anchor in our new vintage.
Prichard Hill
Our Cabernet Sauvignon source for Alpha Mare comes from the famed Prichard Hill area of the Napa Valley. This small amount of mountain fruit is thick and dense, with tiny berries. It provides a strong backbone for Alpha Mare, giving it firm tannins and a depth and minerality that is unique to this location.

St.Helena
Red Mare gets fruit from the well-known Crocker Vineyard of Crocker & Starr fame. This vineyard sits on a small plateau of gravelly loam soils in the center of Napa Valley just south of St. Helena.

Oakville
We receive stunning Cabernet Sauvignon from a vineyard located in the heart of Oakville right across from Opus One. The vines are immaculately farmed and this fruit adds depth and color to our blend.