April 2, 2020 |
Anne Vawter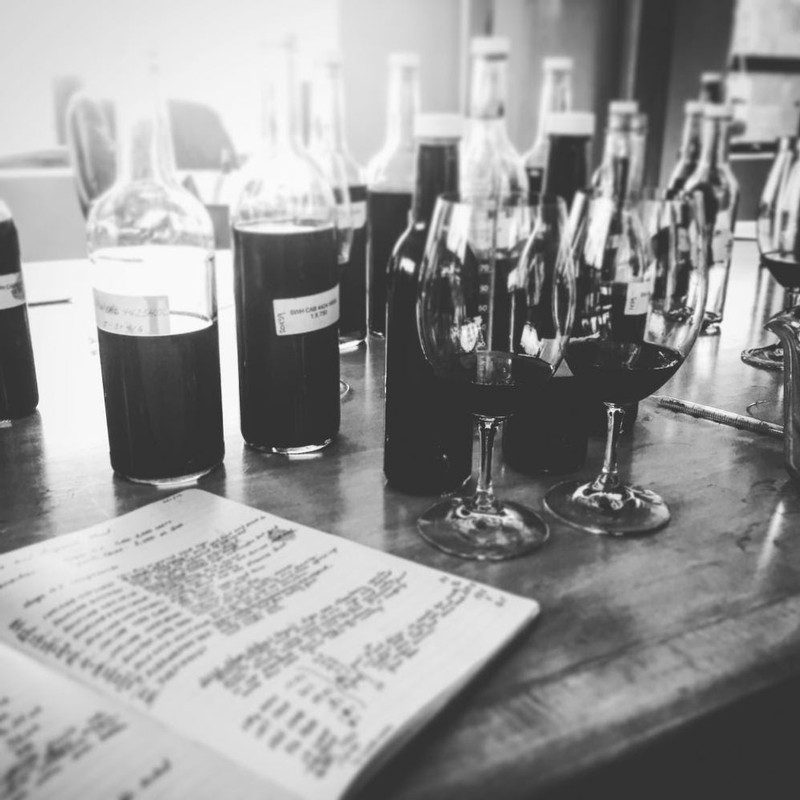 Along with many Napa Valley Vintners, we as opening our cellar and finding a few gems to share with our customers. Also, make sure to follow us on Facebook, Instagram and Twitter where we will be doing regular special pricing events and shipping promotions over the next month.

Have you ever dreamed of owning your own winery in the Napa Valley? Have you thought about tending to your vines in the California sunshine, getting up early to top up your barrels in a cold, damp cellar, popping a cork on a bottle of your own wine, and delighting in the aromas coming from the glass?
Jim Striegel has had a long history with wine and with the Napa Valley. While growing up in Illinois, his father purchased Napa Valley grapes, had them shipped across country, crushed, and fermented them in his basement. Jim grew up smelling the delicious aromas of fermenting wines emanating out of his basement. This began a life long relationship that has born much fruit.
During Anne Vawter's early years in eastern Washington, she saw the wine industry growing up around her. With a father and uncle who had an appreciation and knowledge of wine, Anne's interest naturally followed. With an agricultural background, the call of soil, sunshine, and a life producing an artisanal product was heard. This call led Anne to UC Davis, where she would gain the tools to realize her dream.
Jim and Anne's paths crossed in 2006. A mutual friend introduced them, thinking that their complementary skills might lead to a good blend. In 2007, Anne and Jim began their journey together with the first vintage of Red Mare's Napa Valley Cabernet Sauvignon. They made less than 200 cases that first vintage, and while they have stayed small, they have slowly and diligently grown their business to include six beautiful wines that they are proud to stand behind.
Red Mare Wines' focus is to produce unique wines from specific sites using organic or highly sustainable means. We employ traditional techniques to make wines with balance, age-ability, and grace.
Once a year, to celebrate our beginnings, we taste the past. We dig deep in our cellar and find a small selection of library wines to share with our loyal customers. Purchasing library wines from the winery is always wise as the wines have been aged optimally in our temperature-controlled cellar since bottling. This year, we were particularly fond of our 2010, 2011 and 2012 Napa Valley Cabernet Sauvignon. There is a very limited quantity available, so act quickly and enjoy this unique vertical tasting experience.
Red Mare Wines' 2010 • Napa Valley • Cabernet Sauvignon - 750ml
Red Mare Wines' 2011 • Napa Valley • Cabernet Sauvignon - 750ml
Red Mare Wines' 2012 • Napa Valley • Cabernet Sauvignon - 750ml
3-Pack $200.00 •
Allocation Club Price $180.00

6-Pack $400.00 •
Allocation Club Price $380.00